2007 MCC Volleyball Team - Inductee - 2020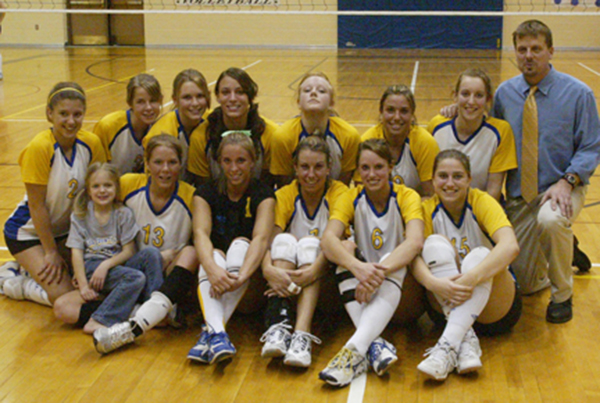 School
Sports
The 2006-07 Mason County Central volleyball team

went 52-9-3 on its way to becoming the MHSAA Class B state runner-up. The previous two seasons, the Spartans won a district championship, but picked up the regional title in the winter of the 2006-07 school year. It was the final season for volleyball to be played in the winter before the volleyball and girls basketball seasons — including several others — switched in 2007-08.
The team was coached by Scott Stone and was comprised of Stephanie Morong, Abby Shereda, Ashley Melchert, Jamie Melchert, Liz Deller, Amanda Brown, Marla Nelson, Lauren Geers, Krystal Dunblazer, Carli Geers, Tiffany Christmas and Kailey Jensen. Stone was assisted by Shelly Christmas, Amy Stone and Cheryl Swinehart.